Things to do, places to see..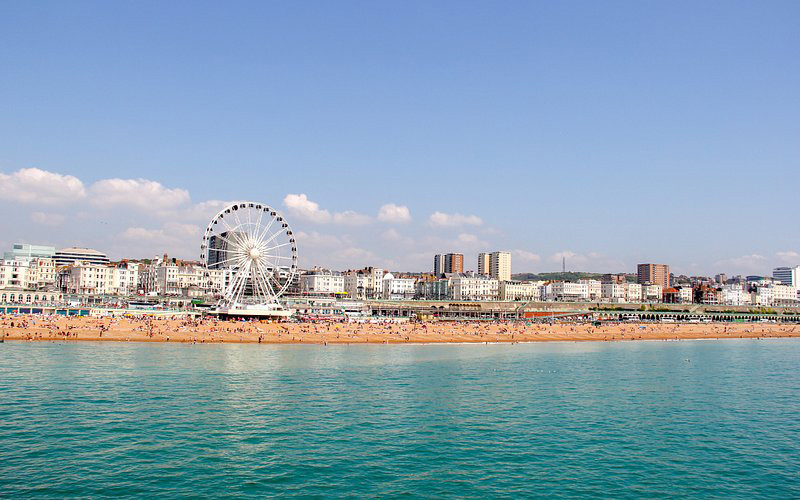 Our location is beautifully central and is within the UK's newest National Park! Which means that the options you have for activities will exceed your expectations! Whether it's hiking the glorious South Downs Way, fishing off the South Coast or taking in some culture in Brighton. You have so many fantastic options.
Clearly there would be too many to list here but we hope that the links we publish here will go some way in ensuring you find the activity or entertainment that suits you. But please be aware that we cannot be responsible for any of the sites you might click on and you will need to see for yourself if the options they list are still provided.
Many villages, towns and the city of Brighton & Hove are within short drives. More locally, St Mary's House and Gardens along with the ruins of Bramber Castle are well worth a visit and the historical Steyning is a 10 minute drive or a 40 minute walk across the fields. Steyning has 4 pubs serving good food, a supermarket, boutiques and a leisure centre.
Sussex Prairies Garden, just outside of the small town of Henield, is a wonderful place to visit. Shoreham By Sea is a leisurely 1.5 hour walk following the river Adur and taking in the spectacular views of Lancing College.
For those wishing to experience an advanced walk, Devils Dyke will take 2 hours. It's well worth the effort to see the spectacular views, possibly the best in Sussex, and a welcoming Inn serving excellent food and good Ale.

Small Dole is a 5 minute drive away, with a post office and convenience store. The Fox pub provides locals and visitors alike, with great Beer and wonderful home cooked food.
The vibrant town of Brighton is a 20 minute drive and Worthing is equal distance to the west. If you wish to travel further inland, there are many points of interest and places to wonder such as Parham House and Gardens, Leonardslee Lakes and Gardens, Knepp Castle, Arundel Castle and Ashdown Forest.
And, of course, London is just an hour away.
These links will take you to some tourism information. They go to websites that are not under our control so cannot guarantee they will always work.